We are proud to offer our customers manufacturing of parts using one of three 3D printers from Massivit in Europe. With years of experience in composite materials, we connect two technologies and with it further enhance the printed parts if needed.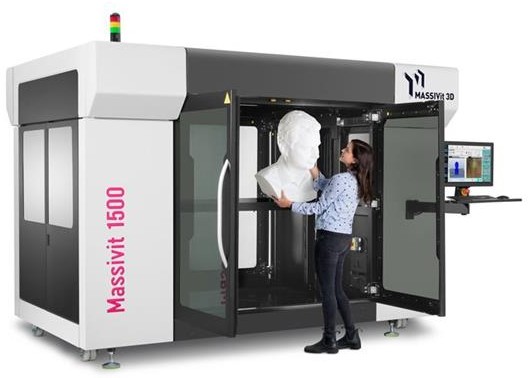 As owners of the Massivita 1500, we offer our customers extremely fast 3D printing, whether it is small or larger part. Due to the special printing technology that involves curing the printing material with UV light, the printing speed is much higher than 3D printers that use other technology, which allows for larger parts to be printed without having to wait too long.
In addition to 3D printing, we also offer the ability to scan various objects, whether duplicate of an object is needed or scanning is needed for the purpose of repairing the object.
We also offer modeling of new or existing objects in a 3D program for the purpose of visualizing the final product before the actual production process has begun. 3D models also serve as a preparation for 3D printing. We process all the design work within the CAD program Solidworks, which also helps us to visually show the product to our clients.